Because of the attack on the computer network of the University of Duisburg-Essen, the ESAGA site currently can be reached only at https://www.esaga.net/.... Links pointing to https://www.esaga-uni-due.de/ do not work (but one could manually replace uni-due.de by net), and similarly for content, such as images, at such addresses contained in our pages. (Email messages to @uni-due.de addresses are accepted by our mail servers again.)
We apologize for the inconvenience caused by these problems.
Prof. Dr. Dr. h.c. Hélène Esnault
Former member at ESAGA
Email: esnault - at - uni-due.de
Sprechstunde
On appointment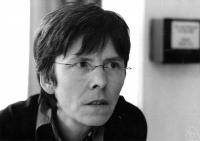 Welcome to my Homepage.
For information on the Algebraic Geometry course, please click
here
.
Istanbul 2011